Earth Day – Forbes Feature
Read about the Rainbow Ryders Earth Day experience below!
Apr 10, 2018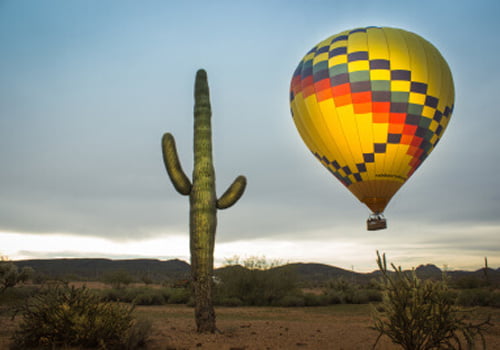 Celebrate Earth Day all year long! We are thrilled to be featured in the Forbes article: 16 Fun Ways To Enjoy 'Earth Day' Travel Ideas All Year Long.
FLY PHOENIX
Experience the Sonoran Desert from new heights and immerse yourself in the incredible beauty of the planet we live on with a Rainbow Ryders balloon ride.
Watch the sun slowly rise as our hot air balloons begin to inflate, and bask in its warmth as the gentle giants start to take life. Then, load up under the colorful material and float among the clouds for 45 minutes to an hour – be prepared to take many photos, the scenery is breathtaking! From a hot air balloon, you can experience the Earth and its magic with views of wild horses, coyotes, rabbits, birds, amphibians, and over 2,000 different plants.
What better way to celebrate Earth Day! We are thrilled we get to appreciate it each and every day we fly and would love to share that experience with you.