Events and Conventions
Corporate Events Like Never Before.
Hot air balloons will have your convention or meeting be the one people talk about for years to come. We have a variety of options available:
Morning or evening flights year-round for conference attendees in Albuquerque, Phoenix, or seasonally in Colorado Springs
A balloon or balloons at an event
An evening balloon glow
Tethered balloon rides for attendees for low-altitude flying
Banner(s) on balloons to promote an event(s)
Certificates of insurance with additional insured endorsements are available.
If you have already contacted Rainbow Ryders about your convention or tour group and are ready to book online, proceed to our reservations page, and enter your event code on page two.
Request Info
Call Us
Book Now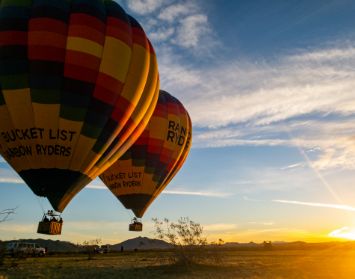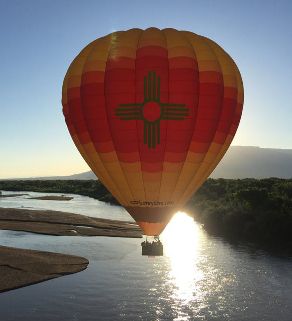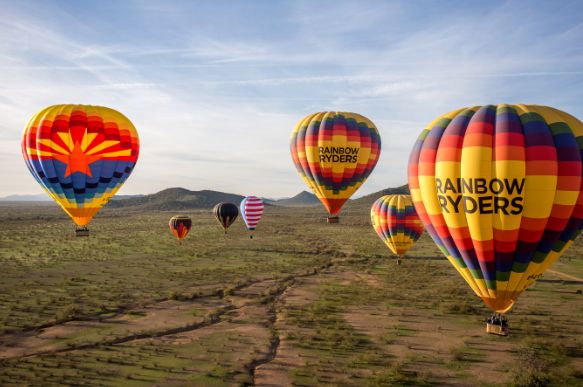 Team Building
Taking your team out for a group balloon ride builds cooperation and excitement. We also offer employee incentive packages and gift certificates for customers.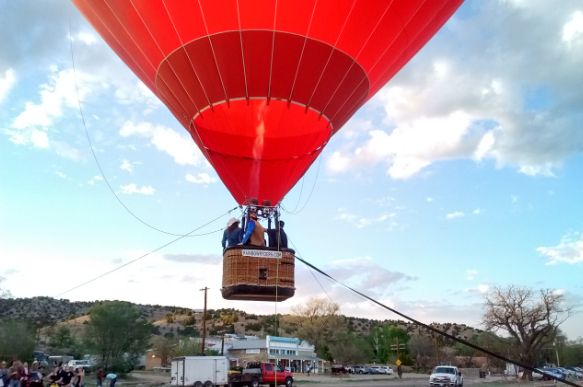 Hot Air Balloon Tethered Rides
Rainbow Ryders offers tethered balloon rides that lift passengers in an inflated hot air balloon to a low altitude in a fixed location using ropes secured to the ground. The first tethered balloon ride with humans on board took place on October 20, 1783 in Paris.
Make hot air balloon tethers and balloon glows an exciting part of your group event.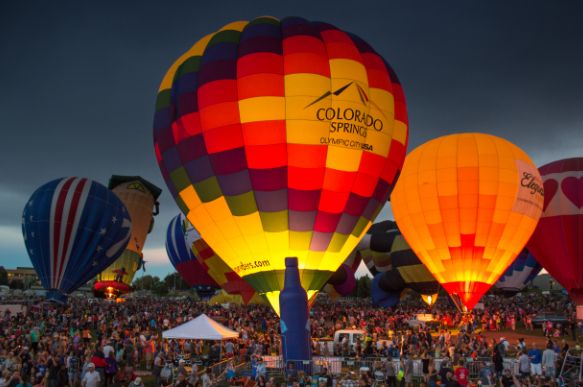 Balloon Glows
Balloon glows display static hot air balloons at night. When illuminated by propane burners, the balloon creates light displays and spectacular effects in the night sky.
Rainbow Ryders helped pioneer the balloon glow at the Albuquerque International Balloon Fiesta® in 1973.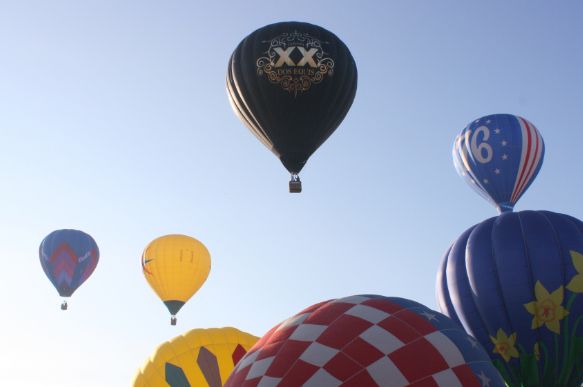 Corporate Marketing Options
Hot air balloons are a great way to set your organization apart from competitors. We have a variety of options available including:
Branded corporate hot air balloon
Banner on a Rainbow Ryders hot air balloon for use at a special event or promotion
Tethered balloon for a special event
Balloon glow for a special event
Join some of the leading brands
that utilize Rainbow Ryders' corporate balloons.
Intel
Phillips 66
Dos Equis
Verizon
Piñon Coffee