Adventure This Valentine's Day
Make a day of it!
Jan 14, 2019
Attention all lovebirds, if you're looking for an adventure to indulge your sweetheart or loved one with this Valentine's Day, we have the most charming spots for you!
The Petroglyph National Monument located in Albuquerque, New Mexico is a different kind of hike that features designs and symbols carved into volcanic rocks by Native American and Spanish settlers dated back up to 700 years ago. This site is one of the largest petroglyph sites in North America. The average visit is between 1-2 hours and there are many different trails, so don't forget your walking shoes for maximum comfort while holding hands with your sweetie through this unique hike.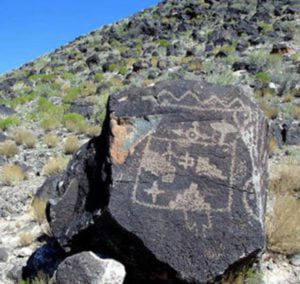 If walking isn't so much you and your significant others style, catch a ride up the Sandia Mountains on the Tramway in Albuquerque. Perfect for a fun way to experience the gorgeous mountainside without the actual hike up. Sandia, which translates to Watermelon from Spanish, accurately describes the colors it turns in the morning and afternoons. During the wintertime, the top of the mountain is often covered in snow, so we recommend packing your winter coats and some gloves for this adventure!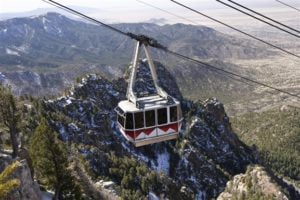 For our Arizona romantics, The Phoenix Art Museum is centrally located and offers unique modern exhibitions, some of which are temporary but permanently a fun date night! One of their current collections is from the artist Yayoi Kusama. This collection is inspired by an old Japanese folktale about fireflies and the artist truly brings it to life. The piece is a dark room lined with mirrors on every surface and strands of looping LED lighting suspended from the ceiling. This deceptively small room feels as if it's a vast, infinite galaxy of lighting and allows the viewer to enter and be surrounded, or obliterated by Kusama's fireflies. See for yourself here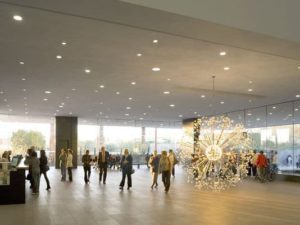 If you're feeling up to the ultimate experience, guaranteed to impress any loved one, take a hot air balloon ride with our Sonoran Sweetheart Adventure Package! Upon landing, toast to your love with specially prepared Moet and Chandon champagne with flowers in hand. We'll also provide some sweets for sweet with hand-dipped chocolate covered strawberries. You'll complete this once in a lifetime adventure with a unique souvenir gift package including a limited edition Rainbow Ryders' pin set, hot air balloon engraved champagne flutes, and an easy-carry picnic blanket – all packed with love of course.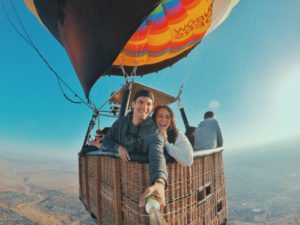 Happy Valentine's Day!