Love Is In The Air – Honeymoon And Date Night Ideas
We've got you covered for any occasion!
Feb 5, 2019
Love is in the air and Valentine's Day is just around the corner! Whether you're married, engaged, or newly dating, we strongly recommend adding some adventure to your special day.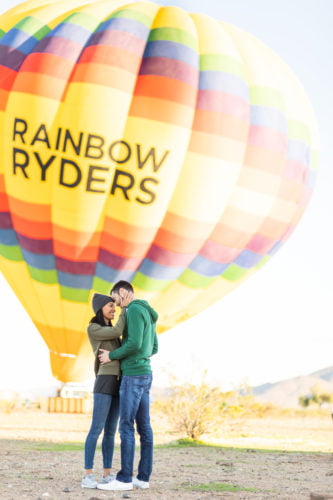 Not only does adventure create memories that will last a lifetime, but it's also a check off your bucket list. And who better to experience that with than that special someone. Rainbow Ryders Phoenix is now offering a Sonoran Sweetheart Balloon Ride specifically for those reasons! This exclusive package includes a one hour flight above the Sonoran Desert, a bottle of Moet Chandon champagne, two commemorative champagne flutes, and a chocolate balloon treat! Following the one-hour private balloon ride, passengers will also be served locally sourced refreshments, prickly pear mimosas, and receive a commemorative flight certificate.

Looking for more adventure to add to your Valentine's Day Excursion? Check out 2019's 10 Best Affordable Honeymoon Spots in the US. You can find a great honeymoon, or just date ideas, that you sure can swoon over.
We wish you a sweet February full of memories, and look forward to seeing your adventures soon!