We're Proud To Introduce: Arizona Rising
Celebrating 105 Years
Feb 15, 2017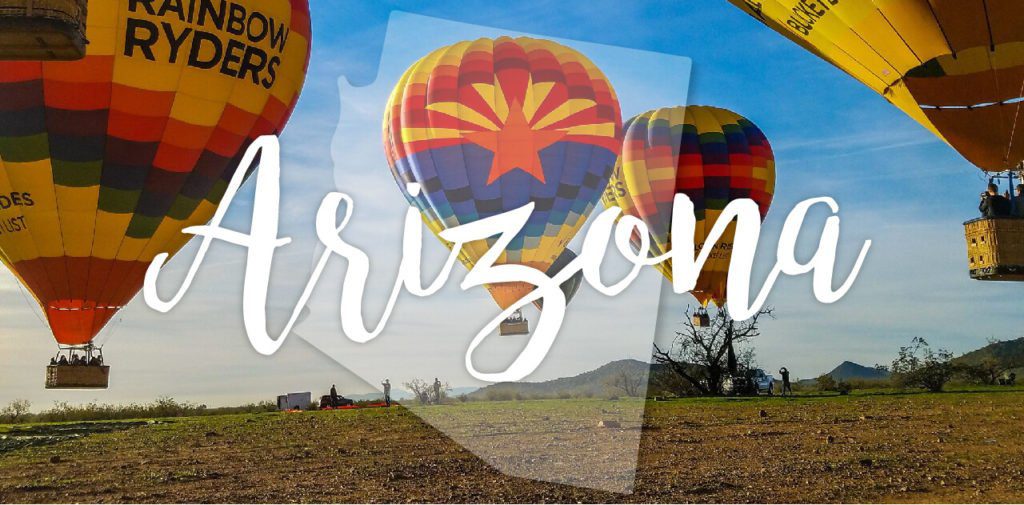 In celebration of Arizona's 105th anniversary of becoming a state, Rainbow Ryders Hot Air Balloon Ride Co. is very excited to announce the arrival of the newest Hot Air Balloon in the fleet; Arizona Rising. The flag-themed balloon is in honor of the culturally rich state that promotes natural beauty, history, and, of course, adventure.
Arizona became a state on February 12, 1912, and has since become largely known as the Grand Canyon State. The Grand Canyon was formed by the Colorado River for a period of over 6 million years and is a popular national park visited by 5 million people each year. In addition to the Grand Canyon, Arizona's land spans over the breathtaking Sonoran Desert and is filled with the gorgeous Saguaro Cactus Blossom, the state flower.
Arizona's state flag features a giant copper-colored star in representation of the states leading copper production in the United States. The state's history also includes sacred Indian reservations which now has the greatest percentage of its acreage designated as Indian tribal land in the United States.
Rainbow Ryders is proud to fly the state flag high above the breathtaking Sonoran land and invites you to be a part of this great honor. Book a Phoenix Sunrise or Sunset flight today and enjoy the historical beauty from above.