Scottsdale Skyfest
An all new event in Scottsdale, AZ!
Jul 24, 2019
Rainbow Ryders Hot Air Balloon Company is excited to announce the Scottsdale Skyfest & Balloon Glow: a Holiday Extravaganza coming to Arizona in November 2020!
A new holiday tradition is coming to Scottsdale, Arizona in November 2020! The Scottsdale Skyfest & Balloon Glow will be an exciting new way to celebrate the holidays with your family. As you shop for gifts, hang lights, and prepare for the most wonderful time of the year, take a day to share this wonderful event with the people you love!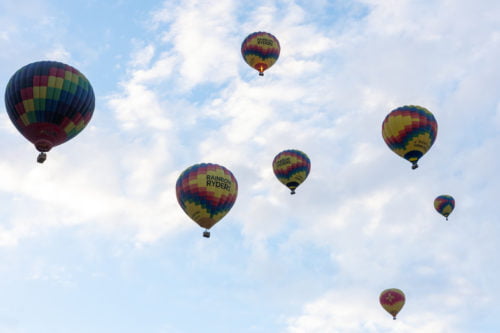 On November 27th to 29th, hundreds of people will be welcomed into the renowned WestWorld of Scottsdale event center to celebrate the season. The weekend will be full of concerts, kid-zones, concessions, and colors! Not to mention lots of balloons; flights, tethers, and balloon glows will all be taking place, transforming the fields and skies into a winter wonderland!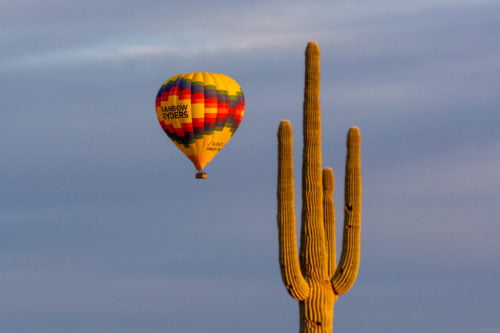 Rainbow Ryders Hot Air Balloon Company has been a proud part of the Scottsdale community for 10 years. We have always valued the opportunity to share the breathtaking Sonoran landscape with our passengers! With the construction completed on our new Arizona office, we're especially excited about our local involvement. We're consequently thrilled about the development of this new tradition, and our involvement as the official balloon ride operator of the event!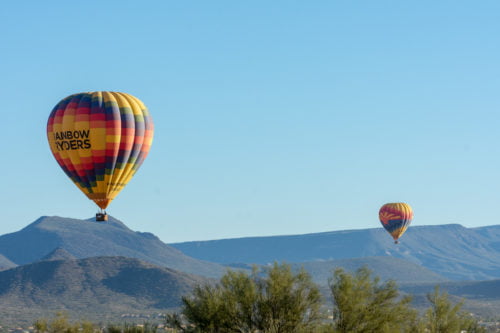 To learn more about the event, check out the link below to view the official website! Can't wait till next year to soar to new heights? Book a flight with us today! We'd love to show you something extraordinary.
Learn More