Military Appreciation | Year Round
Lieutenant Col. Greg Morrison Joins Rainbow Ryders
May 19, 2022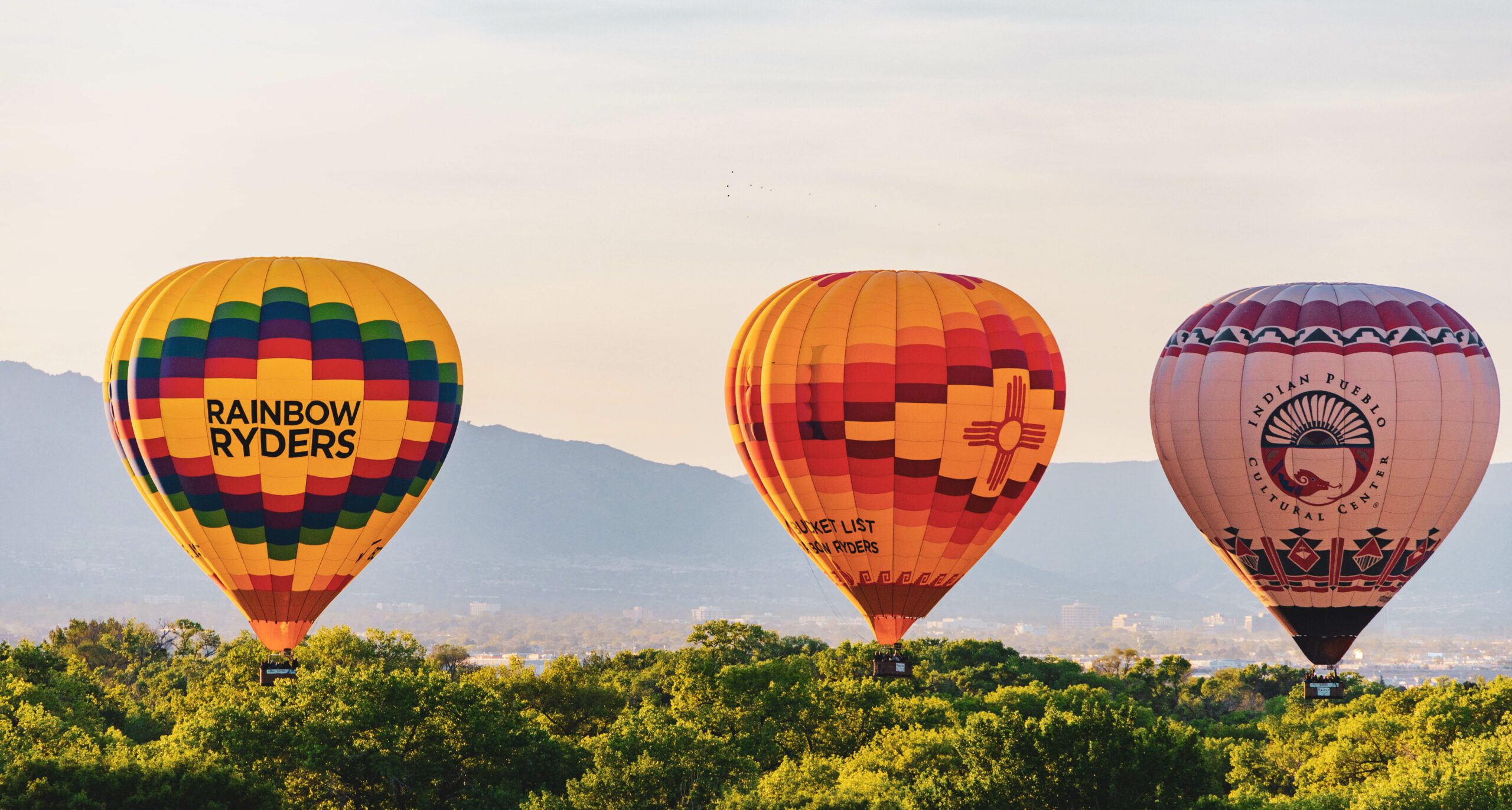 The word "legacy" is not something that we throw around lightly here at Rainbow Ryders, but it is something that has the utmost importance to us. When we think about our legacy, and what we want to leave behind, we think of one person who's own legacy has stuck with us, Dean Donley. A Hot Air Balloon Pilot like Dean strives to be and do many things while up in the air, but what he did the most, was inspire. Dean's abilities and prowess soaring the skies inspired one man in particular, Lieutenant Col. Greg Morrison, formerly of the United States Marine Corps and now, our newest Rainbow Ryders Commercial Ride Pilot.
Greg, born and raised in Albuquerque, came back for a visit with his family in 2020 to drop his daughter off at UNM. On this particular visit, his wife Lisa realized that in all of their years of return visits to New Mexico, they had never been on a hot air balloon ride. Fate is funny like that isn't it? Life is all about timing, and their timing could not have been more perfect. Two days later, Greg and his family were flying with Dean Donley, also a retired veteran, who's love of flying did not escape him after the military. On the hour-long flight, the two bonded over their similar pasts. Greg, served 25 years, flew F/A 18's and completed two combat tours in Iraq, and Dean, retired from a decades-long career in the Air Force, couldn't have gotten along better. Toward the end of the flight, Dean looked Greg square in the eyes and told him "This is the ultimate retirement job." It stuck.
They stayed in touch, Greg mulling over his next move. Finally, he sent Dean an email letting him know he was ready to make the change. He wanted to return to his roots, make the move back to Albuquerque from Virginia with his family, set on joining our Pilot Training Program. Timing really is everything, because the day after Dean sent on word from Greg to our Founder & CEO Scott Appelman, Dean tragically passed, leaving a hole in the hearts of everyone who knew him. Hearing this news, Greg was determined to become what Dean had inspired him to be, a Balloon Pilot, solidifying his plans with the company and returning to Albuquerque for Dean's Memorial Flight.
Almost one year later to the day, Greg Morrison has completed the initial stages of the Rainbow Ryders Pilot Training Program and has officially obtained his Commercial Hot Air Balloon Pilot's License. Following in Dean's footsteps, who also received his pilot training from Rainbow Ryders, Greg is continuing to build up his flight hours. We are pleased to say that in no time at all, Lieutenant Col. Greg Morrison will be our next full-time, daily ride pilot.
We're happily volunteering to be on his first solo passenger flight!