Flight Safety and Quality Control: Why We Removed Hops
Make an Informed Decision When Booking Your Balloon Ride
Oct 23, 2020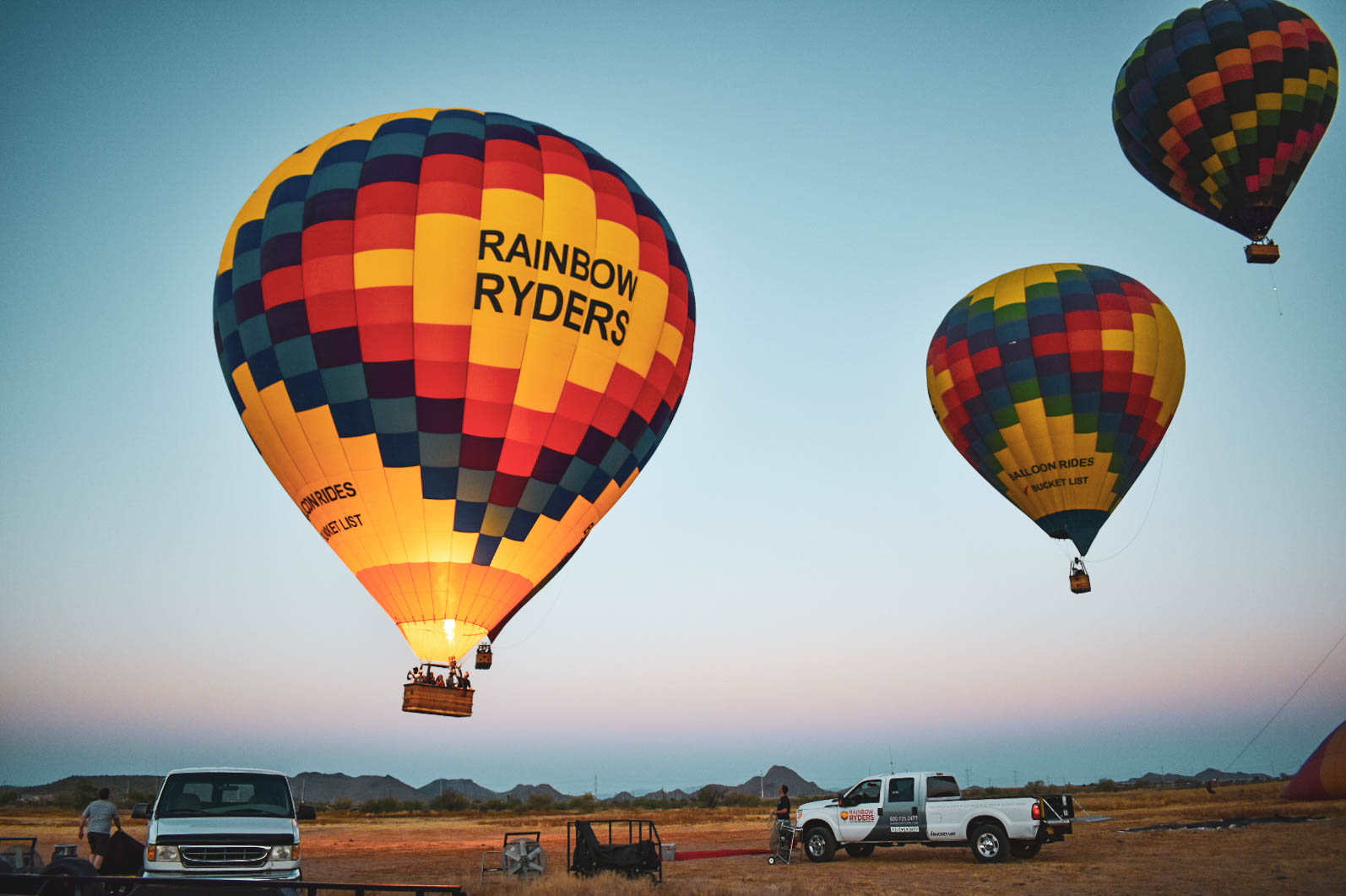 At Rainbow Ryders, safety and quality control are two of our top priorities. Though some aspects of the experience are off-the-cuff, your whole hot air balloon ride, beginning to end, is carefully constructed by our team. The expert planning by our team of pilots and support crew ensures that we do our jobs safely and responsibly while providing you with the adventure of a lifetime.
Because of our operating standards and dedication to tailoring our customer's experience, we removed "hops" from our flight operations ten years ago.
A "hop" is when a ride operator takes two groups out for a flight (each group is usually made up of 6-12 passengers who may or may not know each other). The first group goes for their flight, while the second group follows the balloon around in the chase vehicle waiting for them to land. When they do land, they unload the first group, load up the second group, and take off for their second flight of the morning.
Some hot air balloon ride companies still use this approach to book as many people as possible for a morning. This method severely diminishes the experience for all passengers involved in the following ways:
The first group typically has a shorter flight
The second group of passengers has to ride in a van for about an hour following the balloon before they even get to fly
Sometimes the weather can change within the hour, preventing the second group from flying at all
When researching companies to fly with, we know you are looking for that one-of-a-kind bucket-list-worthy flight, so we want to be here to help inform your decision. Hops introduce a level of unnecessary and unmanaged risk to passengers, staff, and equipment. While it is an important term to know and understand, it has no place in Rainbow Ryders' operations.