Sunset Hot Air Balloon Rides
Available in all locations November through March!
Nov 1, 2018
It's that time of year again! Rainbow Ryders will be offering sunset flights beginning Thursday, November 1st! These breathtaking balloon rides will run through March 2019 and are offered every day during that time in both Phoenix, Arizona, and Albuquerque, New Mexico. Rainbow Ryders sunset flights will meet in the early evening and fly through the sun stained skies, landing safely on the ground before it gets dark. With a celebratory toast and a light snack to follow a peaceful experience, you'll create memories that will last a lifetime. Experience the magic and book yours today!
Book a Phoenix Sunset Balloon Ride
Book an Albuquerque Sunset Balloon Ride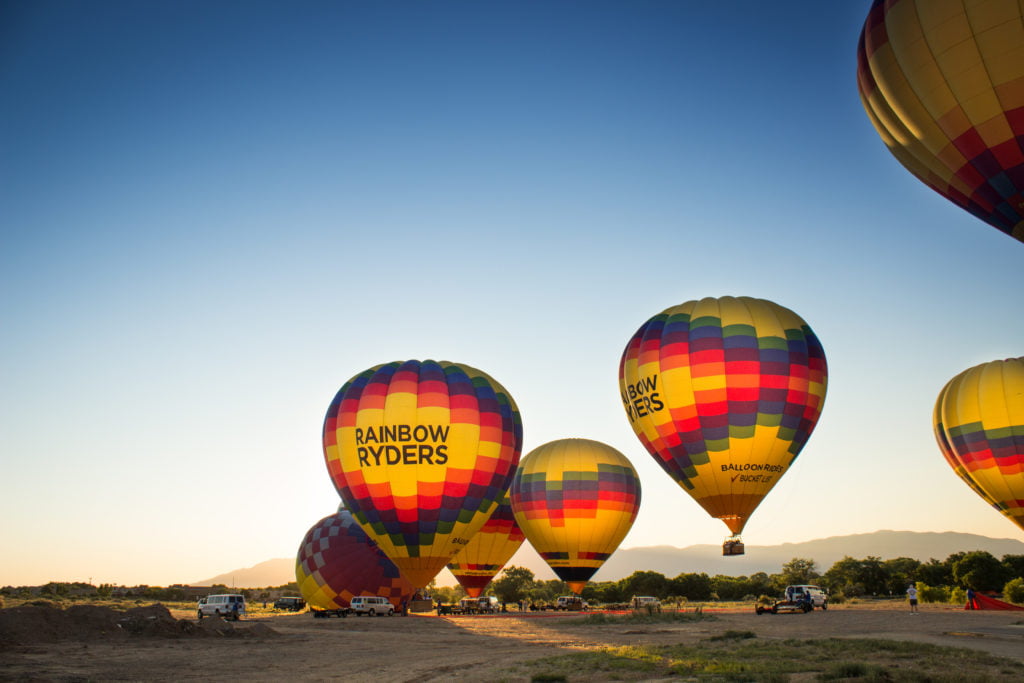 Tips for your balloon ride:
Book in advance – We recommend booking your balloon ride a few days in advance to ensure we have availability on the day you want to fly.
Dress for the weather on the ground – The temperature only drops by a few degrees every thousand feet, and with the burners pushing heat into the envelope, the temperature will be similar to that on the ground.
Wear close-toed shoes – In the sport of hot air ballooning, we don't have pre-planned landing locations. We recommend close-toed shoes for landing areas that may have uneven ground.
Bring sunglasses and a camera – You don't want to miss out on the views!