New Office Fun Facts
Taking Phoenix, Arizona to New Heights
Mar 10, 2017

The new facility in Phoenix is staffed with pilots, crew, and employees who have a passion for the adventurous sport of hot air ballooning. Here are some interesting facts about the Phoenix branch of Rainbow Ryders!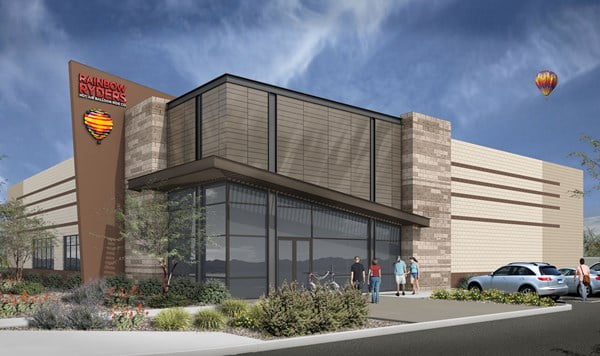 It is home to 10 pilots, 25 crew, and 4 office employees.
The entire facility houses over 5 miles of wiring.
10 fully outfitted vans and balloons can fit in the warehouse.
There is enough capacity to store over 1600 gallons of propane to fuel the Rainbow Ryders balloons.
The building is LEED-certified and energy-efficient.
Visit the new location and meet our friendly team. We are excited to fly with you!
Address
715 East Covey Ln.
Phoenix, AZ 85024
Ph: 480-299-0154