Mother's Day Gift Ideas in Albuquerque
Celebrate Mom with memories she'll never forget!
May 3, 2019
Mother's Day is right around the corner and now is the perfect time to start planning for that perfect Mother's Day gift! Why not make a whole day of it? Here are some ideas of our favorite things to surprise your mom within Albuquerque.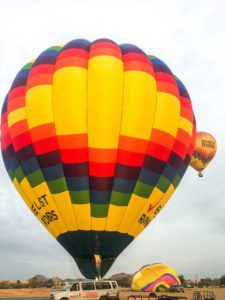 Start your day off with a Rainbow Ryders Hot Air Balloon ride! Watch the sunrise and then hop in a balloon to get the best view in the city. Float gently and peacefully over the Rio Grande River and end your ride with a delicious celebratory toast in the desert. We are currently offering a Mother's Day Gift Certificate special, so grab yours day!
Rainbow Ryders
Next head over to Pinon Coffee and grab some delicious New Mexican coffee and a breakfast burrito. It's right down the road from the Rainbow Ryders office so you don't have to drive far to grab your coffee fix!
Spend the gorgeous Sunday afternoon hiking in Tent Rocks. Located bout 45 minutes North of Albuquerque, it's a quick drive to experience some beautiful views. The hike is relaxed and not too hard, and the memories are worth every second!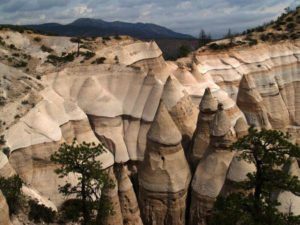 End your day and head over to Old Town and do some shopping. There are many traditional New Mexican art and jewelry for sale so you can surprise your mom with a piece she'll love.
We hope everyone has a wonderful Mother's Day and we hope to see you exploring Albuquerque soon. Happy Adventuring!