Love is in the Air – Valentine's Day Special
Gift Certificates starting at $145!
Feb 8, 2018
Take your love to new heights this Valentine's Day and give your special someone the adventure of a lifetime. 
We are now offering a Valentine's Day gift certificate special offer for just $145! We operate in Albuquerque, Phoenix, Las Vegas, and during the summer months, Colorado Springs.

Float gracefully over the rooftops and get a birds-eye-view of the gorgeous scenery from high above. It's an experience that is magical and will take your breath away. Upon landing you will toast to a beautiful ride with our signature mimosas and a light snack.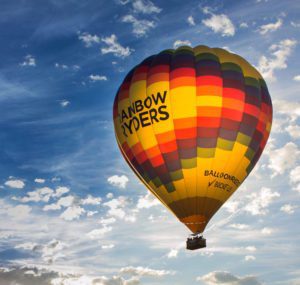 Surprise your loved one with a magical bucket list experience. We hope to fly with you soon!