Cactus League Spring Training
The Perfect Getaway!
Feb 27, 2018
Cactus League Spring Training has officially begun in Arizona! Baseball fans from around the country are headed to the Grand Canyon State to catch a glimpse of their favorite players in action! This adrenaline-filled event will run February 23rd – March 27th and will be nothing short of absolute excitement.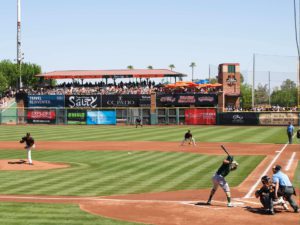 With sunny weather, gorgeous views, and some baseball action, the perfect addition to your trip could be a memorable hot air balloon ride. In between your favorite players hitting some home runs, be sure to book another adventure and get a bird's eye view of the Northern Phoenix area. You will float peacefully over the Sonoran Desert with views of the saguaro cacti and wildlife running below. Lifted by a colorful balloon, be prepared to fill your memory cards with tons of photos from your bucket list experience.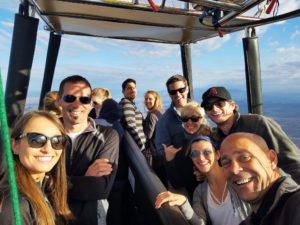 Spring Training could be the perfect getaway for you, your friends, and your family. Plan your trip today!
Already in town? Give us a call and book your hot air balloon ride today – (800) 725-2477.
Learn more about the 2018 Spring Training Schedule HERE