Experience Of A Lifetime
Balloon Festival Fun
Jul 20, 2017
Hot air balloons – a one of kind magical fleet that floats slowly and gracefully in the sky. From private balloonists who fly as a hobby, to corporations that offer commercial balloon flights; all for the simple love of hot air balloons. Some places around the globe like to create an even more breathtaking experience by hosting balloon festivals that cater to hundreds of balloons, ascending together during the slow morning hours.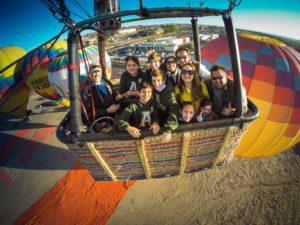 Albuquerque, New Mexico, and Colorado Springs, Colorado are some of these special locations. Albuquerque hosts the popular Albuquerque International Balloon Fiesta. Pilots from all over the world attend this event to be a part of hundreds of other air crafts ready to graze over the flowing Rio Grande River. Every October this event brings thousands of spectators from across the country who take millions of stunning and colorful photos.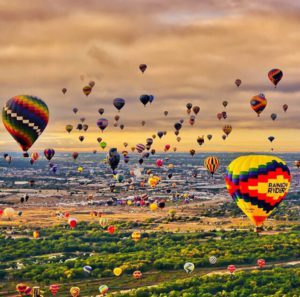 Albuquerque is well known for its participation in the ballooning world and you can be part of the action. Whether it's a spectator on the ground or a passenger in the sky, be prepared for one of the most memorable experiences you'll ever have.
The Colorado Springs Labor Day Lift Off is another popular ballooning event. This festival takes place over Labor Day weekend in the adventurous and green state of Colorado. It also brings pilots from across the nation and is the perfect event for families to come and create memories.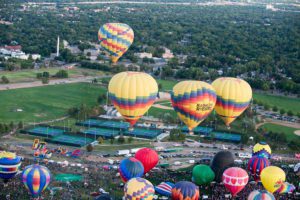 From special shapes to colorful rainbows, hot air balloons light up the skies across the world. Be a part of the magic and stop by a balloon festival this year. We hope to see you in the skies!