Black Friday and Cyber Monday Specials!
Don't miss these great deals!
Nov 21, 2018
It's that time of year again! Time to celebrate family, friends, and, of course, Black Friday and Cyber Monday deals!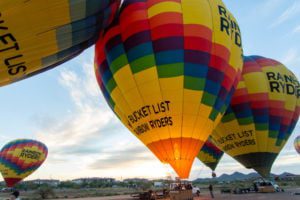 Rainbow Ryders will be offering a big way to save this holiday weekend with our gift certificate special! Experience the magic for yourself or gift the adventure of a lifetime – it's an experience you won't forget!
Gift certificates will be $139 per person available to purchase from November 23 – 26, 2018. All flights using this certificate must be booked after December 26, 2018, in order to be valid.
This special pricing is only for a limited time, so come and take advantage of this deal before it is gone!
*All certificates are non-refundable, even in the case of a weather cancellation. Certificate can be used any day with the exception of September 25 – October 25, 2019.