Unavoidable Weather Cancellations: What You Need to Know
Mar 14, 2023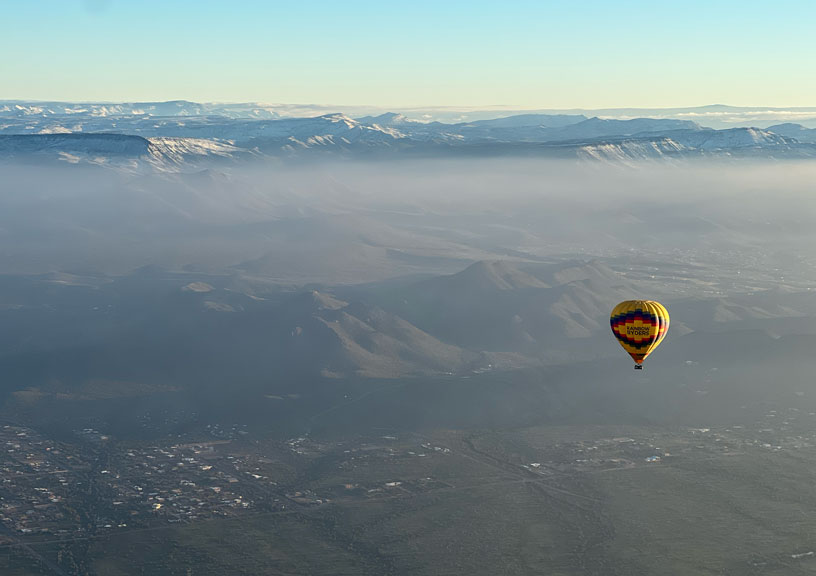 Rainbow Ryders Hot Air Balloon Ride Co. offers an unforgettable experience soaring high above the beautiful landscapes of Phoenix, AZ; Albuquerque, NM; and Colorado Springs, CO. However, as with any outdoor activity, hot air balloon rides depend on weather conditions, and there may be times when a flight must be canceled for safety reasons. This is what you can expect if you experience a cancellation due to weather at Rainbow Ryders Hot Air Balloon Ride Co.
Firstly, it's essential to understand that the safety of passengers and crew members is always Rainbow Ryders' top priority. The decision to cancel a hot air balloon flight due to unstable weather is never taken lightly; the latest weather reports, forecasts, and on-site weather conditions are all taken into consideration.
In the event of a weather cancellation, the Rainbow Ryders customer service team works extremely hard to inform all passengers as soon as possible. If your flight is canceled, a Rainbow Ryders team member will notify you via email, text, or phone. If you're concerned about a weather cancellation and have yet to receive communication from Rainbow Ryders, please reach out to confirm your flight; it is never a bother! Although Rainbow Ryders does its best to inform passengers of a weather cancellation before the day of their flight, Mother Nature does as she pleases. Remember, it is ALWAYS our first choice to fly, but our priority is safety.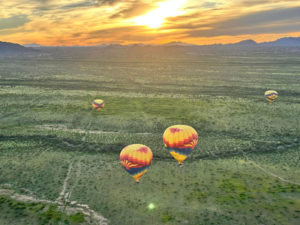 Three types of weather cancellations are possible when you book a hot air balloon flight: The day prior, the day of, and at the launch site. The weather forecasts 24-48 hours before a flight are what our pilots use to judge the likelihood of a flight being able to happen. If our pilots find the conditions are not favorable for flights the day prior, then the Rainbow Ryders' team will contact passengers to let them know their flight has been canceled and try to get them rescheduled as quickly as mutual availability allows. 
When hot air balloon flights are canceled the day of the flight, our pilots have reviewed the forecast the day before and there wasn't enough reason to cancel then as there was still time for the weather to develop in a favorable way. Our pilots wake up an hour prior to check-in to confirm the flight conditions and notify our passengers if Mother Nature has decided to give us a flightless day. Again, passengers will be contacted with as much notice as possible. 
The third type of cancellation occurs at the launch site. Our flight team will check the weather before leaving the office to determine a launch point where the wind looks steady. If they arrive at the launch site and the actual forecast does not match the projected forecast, this can lead to a launch site cancellation. The Rainbow Ryders team will do their best to exhaust multiple launch locations, but if safety is ever a concern, then no flight will occur that day.
The next order of business is determining if and when you would like to reschedule your hot air balloon flight. The team will be happy to help you select a new date that works best for you, taking into account both your availability and the availability of the balloons. It is for this reason that Rainbow Ryders does not charge passengers until after their flight. This will spare you the headache of trying to get a refund issued; you can simply reschedule or come back at a later date to book again!
It's also important to note that weather cancellations are not uncommon, especially during certain times of the year. Even if the skies look crystal clear, our pilots are checking for other weather factors such as wind speed both on the ground and aloft, wind direction, temperature, humidity, cloud cover, and rain/snow forecasts to name a few. Weather conditions can be unpredictable, and Rainbow Ryders' pilots will not take any unnecessary risks. Therefore, it's a good idea to keep your schedule flexible and plan for the possibility of a cancellation when booking your hot air balloon ride.
While a weather cancellation may be disappointing, the safety of passengers and crew is always Rainbow Ryders' top priority. So, sit back, relax, and enjoy your flight with Rainbow Ryders, knowing that you are in safe hands.