Thank You | Rainbow Ryders What's Happened, What's to Come
2022 Update | What's Happened, What's to Come
Mar 22, 2022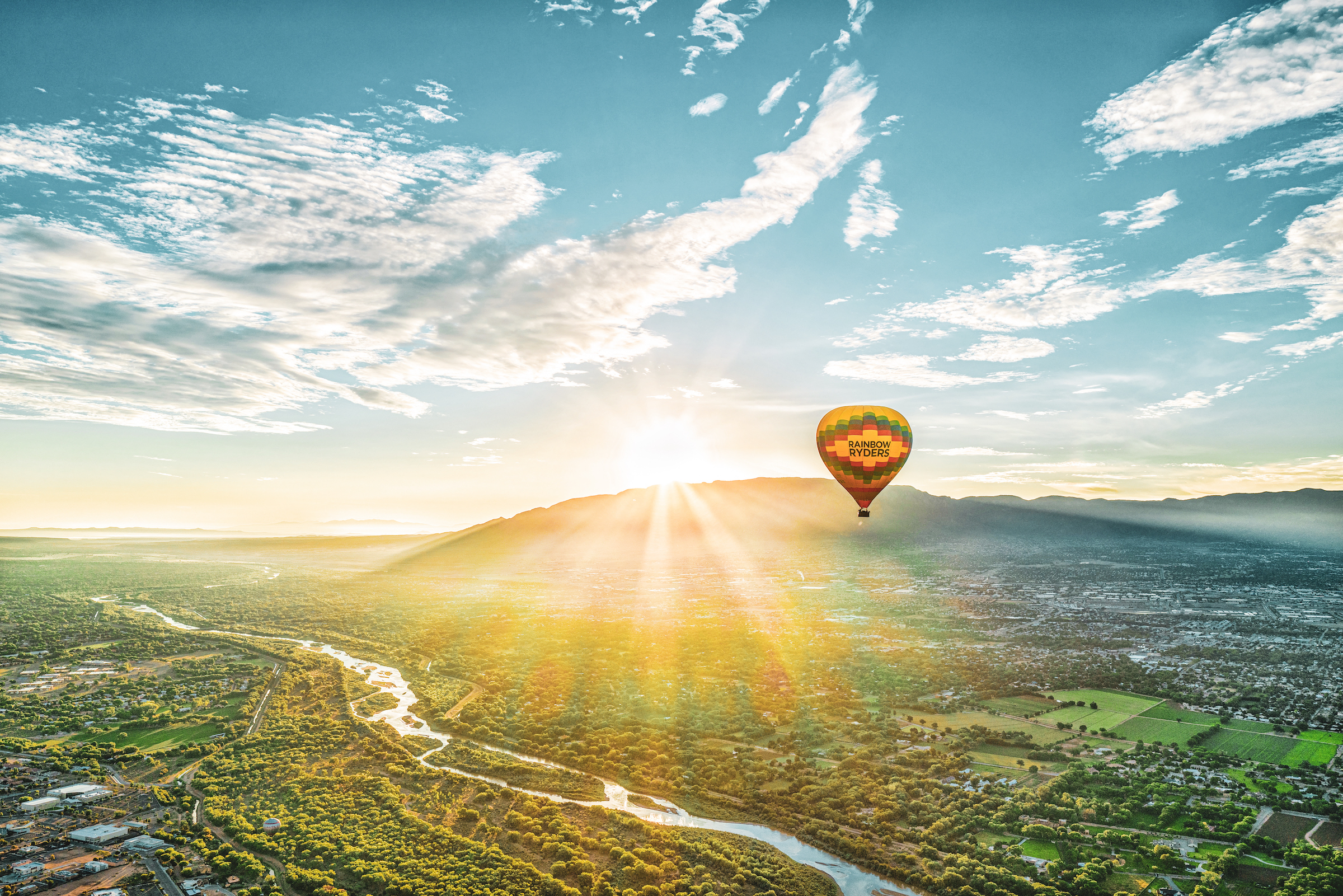 We never would have thought that 2021 would have ended up being what it was…a record year, and a year of growth. Our equipment, our passengers, and the growth of our team. After the chaos of 2020, we pulled together, closing gaps and expanding where we needed to, working as a team to help Rainbow Ryders get to where we are today.
Though we all work hard to make Rainbow Ryders the company that it is, none of it would be possible without the support of all of you. Last year alone, we flew over 40,000 passengers. That's 40,000 checked items off of 40,000 bucket lists, 40,000 smiling faces passing though our doors, and 40,000 lives we were privileged to touch, even for just a few hours. Thank you for letting us be a part of 40,000 new memories.
Coincidentally, as we roll into our 40th anniversary, we have some fun surprises in store. Rainbow Ryders will also be celebrating our 23rd year as the official ride operator of the 50th Annual Albuquerque International Balloon Fiesta®. We've added new balloons to our 40+ fleet, making sure we always have the safest, state-of-the-art equipment to carry out your Bucket List adventure.
With all of the good we've worked hard for, challenges arise as well. As we're nearing the end of the first quarter of 2022, it feels like we're already rounding the corner on 2023. As you may have seen on the news and on a couple of our other blog posts, the hot air ballooning community in Albuquerque, New Mexico faced a huge obstacle – a rule put in place by the FAA barring hot air balloons from flying over Albuquerque. It was looking like the "Hot Air Ballooning Capital of the World" would no longer be able to hold that title, until the hard work of our Founder + CEO, and the support of so many of you secured Albuquerque's place in this industry once again.
So thank you – thank you for flying with us, and thank you for your continued support. Thank you for the photos you send and the memories you share through social media posts and the reviews you leave us. We love to see that our colors floating through the sky brings a little bit of joy to you from our baskets and from the ground.
Here's to moving forward! We'll see you around, just look up!