Spring into Adventure
with Rainbow Ryders
Mar 23, 2017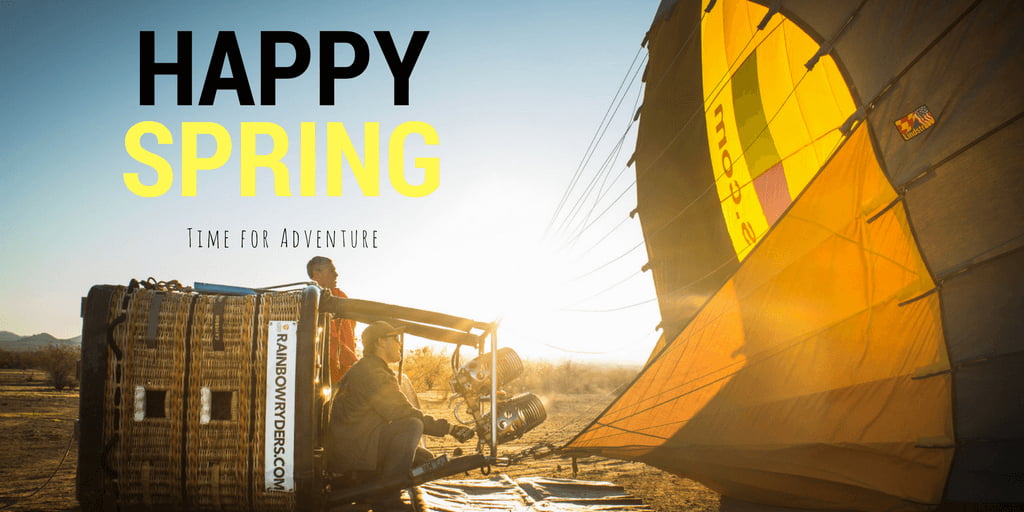 It's the perfect time to get outside to enjoy the fresh air and natural scenery. Spring into adventure with Rainbow Ryders Hot Air Balloon Company.
Did you know adventure is beneficial to the longevity and joy of life?
Getting outdoors can improve your health by aiding in the development of a strong immune system, providing exercise, and lowering your risk for health problems such as diabetes and heart disease.
Fresh air, gorgeous views, and adrenaline can make you a happier person. Endorphins are released, and great memories can reminisce forever.
Adventuring will feed your dreams and build your confidence. It will lead you out of your comfort zone and allow you to learn new things about yourself and what you love.
Its time for sunshine, flowers, and the great outdoors! Celebrate the season of bloom by springing into an adventure.
Keep an eye out for special rates and flash sales as Rainbow Ryders celebrates the warm weather.