Pure Summer Adventure
Experience the great outdoors!
Jul 5, 2017
Summer is in full swing this year, and there is plenty of exploring to be done. Albuquerque, Phoenix, and Colorado Springs all have an abundance of adventurous excursions to take, which will surely create memories of a lifetime.
Of course, a balloon ride is always an option during the warm summer months. Rainbow Ryders offers balloon rides 7 days a week; a gorgeous and refreshing start to any summer day.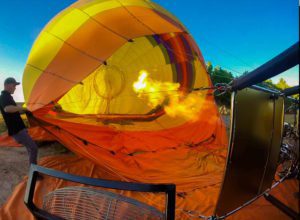 What to do with the rest of your day? Well, all three locations have rivers to float graciously down in a kayak or raft. Get a large group together, or drift in a pair, the rivers are fun for all!
The below photo was taken on a Rainbow Ryders team trip out on the Rio Grande River. From working hard to playing hard, we love our team and we truly love New Mexico.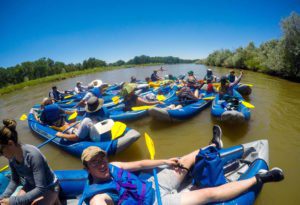 Hiking, biking, off-roading, and even rock climbing are all offered in the great outdoors of these beautiful cities. Whether it's a vacation or a staycation, get moving and we hope to explore with you soon!
For more outdoor ideas in Arizona, check out this article.