Plan Your Perfect Romantic Excursion In Phoenix
Bring your dreams to life!
Jan 30, 2017
If you are headed to Phoenix for the 2017 Phoenix Open, why not mix in some romance in the midst of the "Greatest Show on Grass". This week-long PGA golf tournament could be the perfect time to create some quality memories with your loved one!
The Adventure
In today's busy world, spending time with your loved one can become a challenge. Rather than spending another night at the bar or movies, consider giving your loved one an outdoor excursion that will be cherished forever.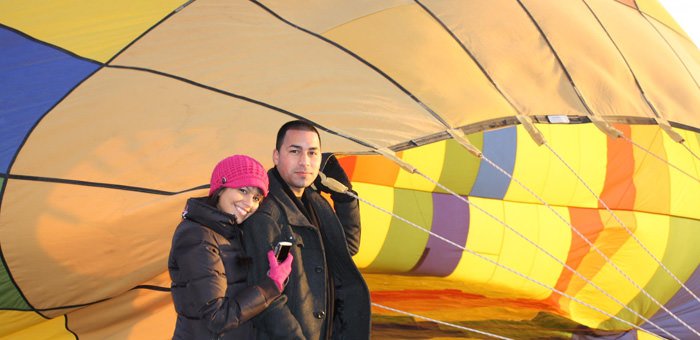 On a romantic hot air balloon ride, you will experience the majesty of the Sonoran Desert, one of the world's most diverse ecosystems, all while riding in one of the world's oldest forms of air transportation. Your partner and you can enjoy floating gently into the sky, where all your troubles seem to drift away with the breeze.
Our hot air balloon flights allow you to forget about speed and simply focus on the adventure. With only the wind as its navigator, a balloon ride will give you the chance to take in stunningly romantic panoramas while spending quality time with your loved one.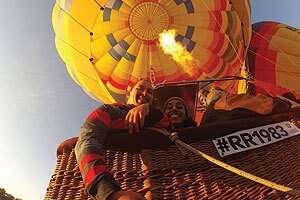 The Dinner
After the flight, enjoy a romantic dinner for two at Different Pointe of View, well known as one of the best Phoenix restaurants for both guests and locals.
The Finishing Touch
Finish up the day with a romantic walk along Tempe Town Lake. "Wide paved paths wind around the circumference of the lake –  about 5 miles long. It's perfect for taking a stroll or relaxing bicycle ride."
Take these ideas and fly with them, allowing the ultimate dream date to come to life.