Daring Bid For Solo Hot Air Balloon Flight
Solo Flight Record Attempt
Jul 13, 2016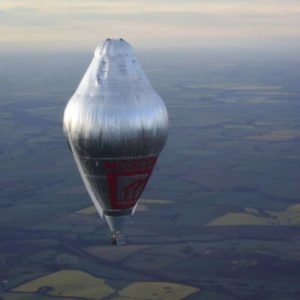 Russian adventurer Fedor Konyukhov launched his hot air balloon early Monday morning in an attempt to fly solo around the globe. If successful, he's hoping to beat the current record and complete the flight in less than 13 days, landing back in Australia.
Fedor launched from the same field Steve Fossett chose back in 2002. Fossett became the first person to fly solo in a hot air balloon around the world in just under 15 days.
Fedor will travel in a gondola below the balloon, which houses all his necessary equipment and survival apparatus. If he did need to make a water landing, the gondola could also serve as a raft.
If you'd like to follow Fedor's journey in real-time, check out the live tracker here.